Location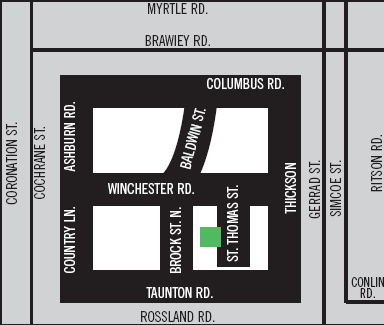 30 St. Thomas Street, Brooklin, Ontario – (905) 655-0288
*5% Discount on pick-up food orders over $30.00
(before tax & cash only)
excluding Combo & Dinner Set.
Delivery Options:
$5.00 Delivery charge on orders under $30.00
Delivery charge on Dinner Set
Delivery in designated area shown.
$3.00 – $7.00 extra charge for delivery to grey area on map.
Some dishes are normally spicy and hot.
However we can adjust them to your taste.
*Prices and menu subject to change without notice.
Business Hours:
Monday:          Closed (except weekend holiday)
Tuesday –  Thursday:   3:00pm – 10:00pm
Friday:                           1:00pm – 10:30pm
Saturday:                       3:00pm – 10:30pm
Sunday:                         3:00pm –  9:30pm